Shogun – Unified and efficient machine learning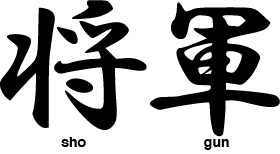 Since 2011, I am one of the core developers of Shogun, an open-source project that provides a wide range of unified and efficient Machine Learning methods. We combine modern software architecture in C++ with both efficient low-level computing backends and cutting edge algorithm implementations.
One of Shogun's most exciting features is that you can use the toolbox through a unified interface from C++, Python, Octave, R, Java, Lua, C#, etc.
Our community saw massive growth in the past years, a lot of which was fuelled by the Google Summer of Code program. I did two Google Summer of Code student projects on Model-selection and Kernel-testing; then did many years of mentoring (and leading Shogun's participation) for Large scale log-determinant estimators, Gaussian Process classification, Variational learning for GPs, Many Machine Learning tutorials !!, Kernel measure for independence, and more.
I presented Shogun in London, New York, Berlin. We organised workshops in 2013, 2014, as well as various hackathons. Our team is full of very talented people, but we are always looking for new people, ideas, and collaborations. Feel free to drop us a line.
In 2016, I (co-)led Shogun to join NumFocus, a charitable that supports open-source scientific computing. As of 2018, I am working on Shogun on a paid basis from UCL at ETHZ.
http://www.shogun-toolbox.org/
Swhere
Since 2014, I am involved with swhere, who offer data-based consulting, combined with a very solid business background. Some senior academics are in the team, too. This is an interesting experience as it is quite orthogonal to what I do at the Gatsby — algorithms tailored to problems, rather than the other way around.